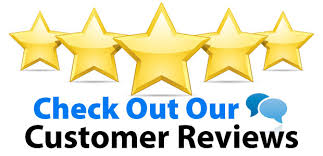 Certified Pre-Owned (CPO) Ford Models Serving Jasper, Washington, French Lick, Huntingburg, & Petersburg, IN
Indiana Drivers Can Take Advantage of the Many Benefits of CPO Ford Ownership from Ruxer Ford Inc.
If you're from Jasper, IN or one of our neighboring communities of Washington, French Lick, Huntingburg, or Petersburg, don't spin your wheels and waste your time looking through classified ads or checking out private sellers. If you're in search of a quality pre-owned vehicle that can put your mind at ease without putting a hole in your wallet, you can save yourself time, stress, and money by redirecting your efforts to our Certified Pre-Owned (CPO) Ford Inventory.
Ford's CPO Inventory is home to plenty of familiar and famous faces and fascias, ranging in body style from sedans all the way up to big, burly trucks, like the Ford F-150 or the Ford Super Duty F-250 pickups. You can find SUVs as well, like the Ford Edge, Escape, or Explorer. When it comes to a new-car experience without a new-car price, the only way to go is Certified Pre-Owned. Ford's CPO program is one of the best out there, with a high-bar of entry, a rigorous inspection, limited warranty coverage, and even roadside assistance coverage. For the perfect intersection of value and quality, shop Ford Certified Pre-Owned and get piece of mind standard.
What Does the Ford Certified Pre-Owned Program Entail?
Seeing those three little letters, "CPO," means a lot when it comes to a used car, SUV, or truck. A CPO Ford model boasts warranty protection, quality-assurance, and peace of mind that you simply cannot expect from a private seller, or even your average pre-owned vehicle inventory. While it's certainly not easy for a pre-owned Ford to make the cut for the CPO inventory, a Certified Pre-Owned Ford is very easy to fall in love with! There are plenty of benefits to be had for going certified:
A Comprehensive 172-Point Full-Vehicle Inspection-In order to even make it past the first hurdle and into the CPO program, a pre-owned Ford model must undergo and pass a comprehensive multi-point inspection performed by a trained technician. This inspection touches on every imaginable part of the vehicle, from the floor mats to your engine, brake pads to the taillights, it's all inspected and evaluated to ensure the vehicle you get looks, drives, and feels every bit like a new Ford model.
Limited Warranty Coverage-Here's the best part of going CPO: a Comprehensive Limited Warranty Coverage for 12 months/12,000 miles, which covers up to 1000 components, engine and transmission included! That's not all folks! There's also a Powertrain Limited Warranty for 7 years/100,000 miles. And if you ever decide to sell your vehicle, the remainder of these warranties is fully transferable to the new owner!
FREE CARFAX® Vehicle History Report™-It's hard to overstate the importance of knowing a vehicle's history before planning your future together. That's why every CPO Ford model comes with a FREE CARFAX® Report. These reports let you know about any reported damage from fire, flood, or frame damage, as well as any salvage or accidents it may have been involved in. You get this on top of the vehicle's complete title history. Like we said, peace of mind comes standard.
24-Hour Roadside Assistance-If all that seems like a lot, this is just the cherry on top. If you happen to get stranded due to a mechanical failure, don't fret, just remember, your CPO Ford vehicle gives you 24-Hour Roadside Assistance, which includes things like towing, rental car reimbursement, fuel delivery (for running out of gas), jump starting, flat tire changes, and plenty more. That's part of joining the Ford Family-we've got your back.