Get Omnicraft Replacement Parts for All Non-Ford Vehicles Here at Ruxer Ford
If you have your vehicle serviced with us or are in need of auto parts of the highest quality in the Jasper and Evansville areas, we have you covered at Ruxer Ford. That's because we provide Omnicraft replacement parts for all non-Ford makes, and you get the benefit as these parts are backed by Ford-quality standards.
We Provide Omnicraft Replacement Parts for Jasper and Evansville Drivers and Local Service Shops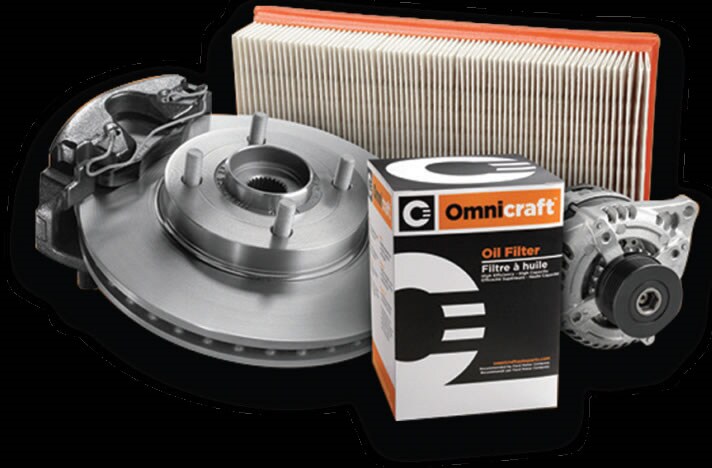 If you're someone who is looking for a replacement part for your vehicle and want to find one that represents the highest standards, you can choose Omnicraft parts available here for your car, truck or SUV. We'll help you order the right ones and have many options in stock so you often can get the parts you need quick, and if you're having your non-Ford vehicle serviced with us, we can make sure you get these parts and install them for you here in our maintenance center.
For those local service shop owners who need wholesale pricing, we're here to help as well, so you can provide your customers with the highest level Ford-backed aftermarket parts from Omnicraft. Our knowledgeable and helpful parts team is here to answer all your questions and make sure you get the right type of parts for your vehicle and keep its overall driving satisfaction high.
Why Choose Omnicraft Replacement Parts?
As the first new parts brand from Ford Motor Company, these parts now allow not only Ford and Lincoln drivers, but drivers of all vehicle brands go get high-quality and competitively priced auto parts and accessories backed by a trusted automaker. We have you covered with warranties for the likes of brake pads, rotors, oil filters and more with labor reimbursement for the first two years available, giving you even more satisfaction.
To get all the details, contact us here at Ruxer Ford and we'd be happy to provide you with the information you need and get started on finding the right auto parts, including Omnicraft replacement parts here in our Jasper and Evansville area showroom today.
Contact Ruxer Ford!
* Indicates a required field
Hours
Monday

8am-7pm

Tuesday

8am-7pm

Wednesday

8am-7pm

Thursday

8am-7pm

Friday

8am-7pm

Saturday

8am-4pm

Sunday

Closed