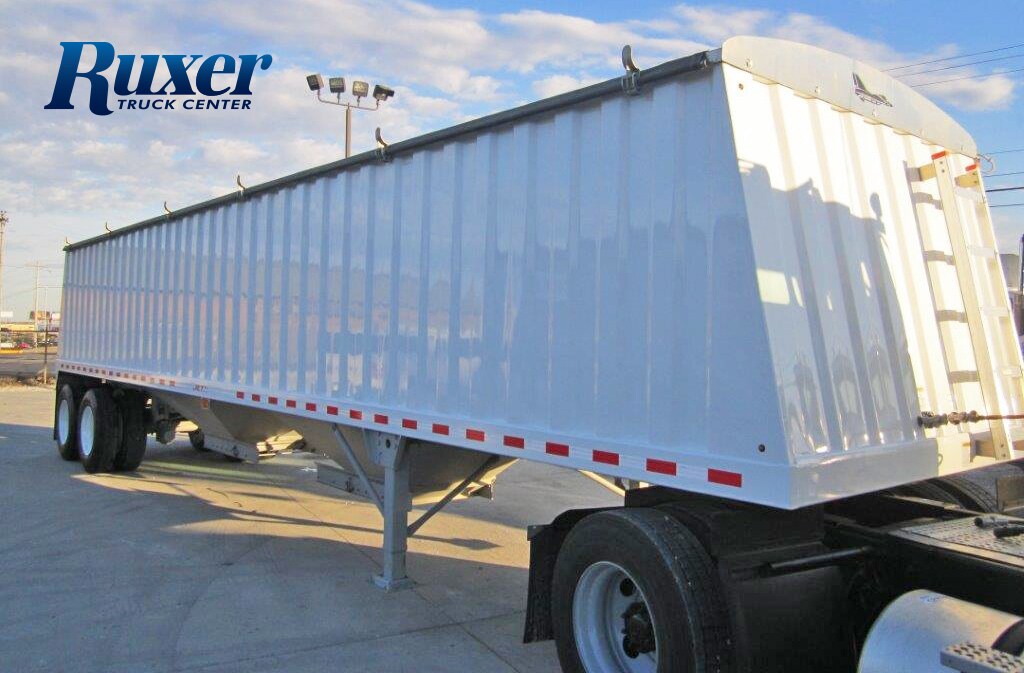 Available for Rent: 30',34', 36', & 38' Grain Trailers.  90 day rental required.  $1300 rental per month.
Rent or Lease from a Company You Trust!
Harvest is coming!   Do you need a trusty grain trailer?  When you need a grain trailer to haul the bountiful harvest call Ruxer!  We offer Grain Trailer rentals!  Our trailers are new models in rental service.  We do require a 3 month rental at a low price of $1300/month.  Our trailers are professionally maintained by our in house trailer department.  They are road and load ready when you leave!  When you need a trailer, rent or lease one from the trusted company that sets the standard in sales, maintenance, and repair: Ruxer!  Don't wait supplies are limited and they are filling quickly!
Located at 5600 E Morgan Avenue in Evansville and 123 Place Rd. Jasper, IN 47546 Ruxer Trailer Rental and Leasing offers 30', 34', 36' and 38' grain trailers.  Top Quality, dependable trailers!
Whether you need a trailer for busy times, yours is under repair, or you just need it, Call Ruxer Trailer Leasing at 877-329-5334! or email
tim@ruxer.com
.  
Make an Inquiry
* Indicates a required field