Ruxer Ford Inc. - A Ford President's Award-Winning Dealership
Ruxer Ford Inc. proudly stands as one of 340 dealerships awarded with the President's Award out of over five thousand eligible dealerships throughout the nation. Committed to exceeding expectations in every aspect of our business, Ruxer Ford Inc. strives to continually satisfy our customers throughout the entirety of their purchasing process. Whether receiving vehicle service, shopping for parts or receiving customized financing solutions on their next purchase, Ruxer Ford Inc.'s service continually provides the attentive, personable service customers deserve - resulting in our stance as one of the highest rated dealers across the nation in customer satisfaction.
What Is The Ford President's Award?
The Ford President's Award is given to just a handful of dealerships across the nation - reserved for those that exhibit exceptional service in every aspect of their business. Rewarded for a steadfast commitment to the pursuit of excellence, and rewarding the passion, hard work and tenacity required to achieve such a status, the President's Award stands as the highest achievable award available for Ford dealers.
At Ruxer Ford Inc., our team consistently offers drivers with industry-defining service regardless of their needs. Consistently offering exceptional service for everything from oil changes to selecting their next vehicles, Ruxer Ford Inc.'s team of professionals stand atop the industry as testaments to exemplary service. Further amending our award-winning team is an extensive stock of new and pre-owned Ford models to choose from - effortlessly navigated in accordance with drivers' specifications when shopping for their next vehicles.
Ruxer Ford Inc. - Exceeding Expectations
Ruxer Ford Inc., a Ford President's Award-winning dealership, remains the preferred location for drivers throughout Jasper and Washington. Stop by our dealership to learn more about what our team of experienced, professional representatives can do for you!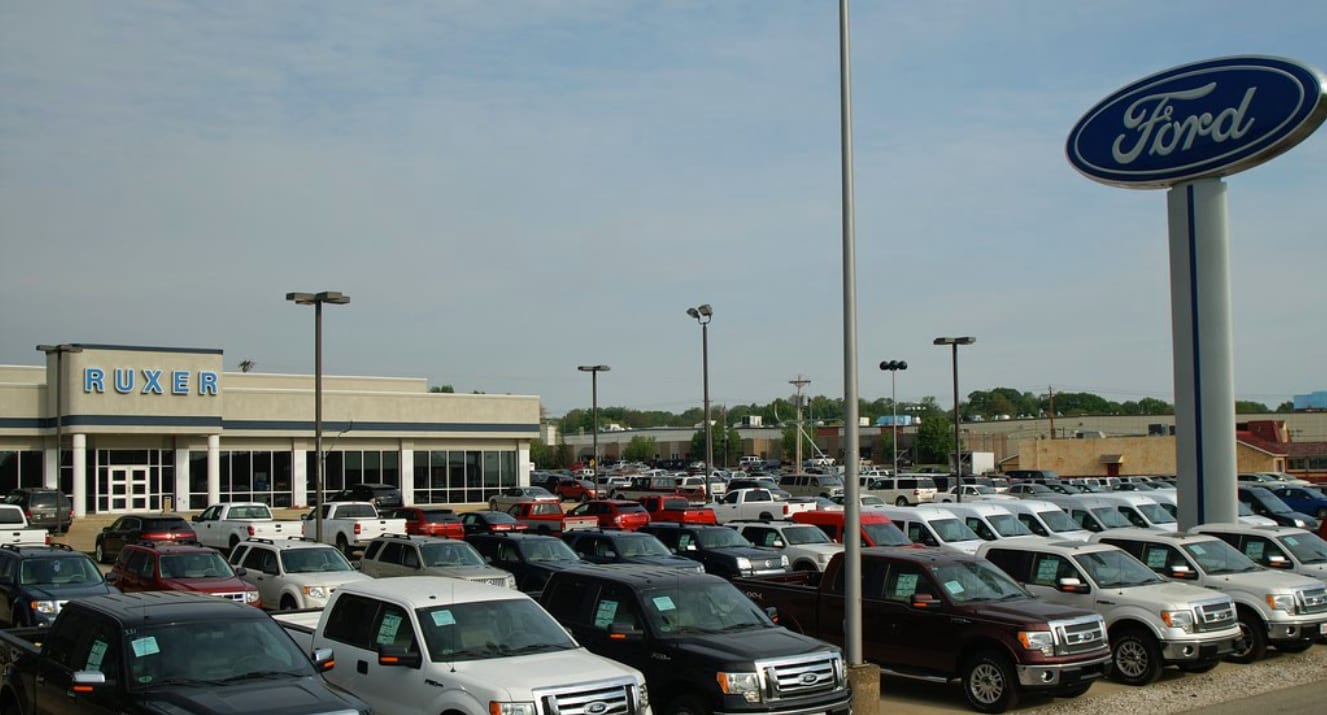 Send Us a Message!
* Indicates a required field