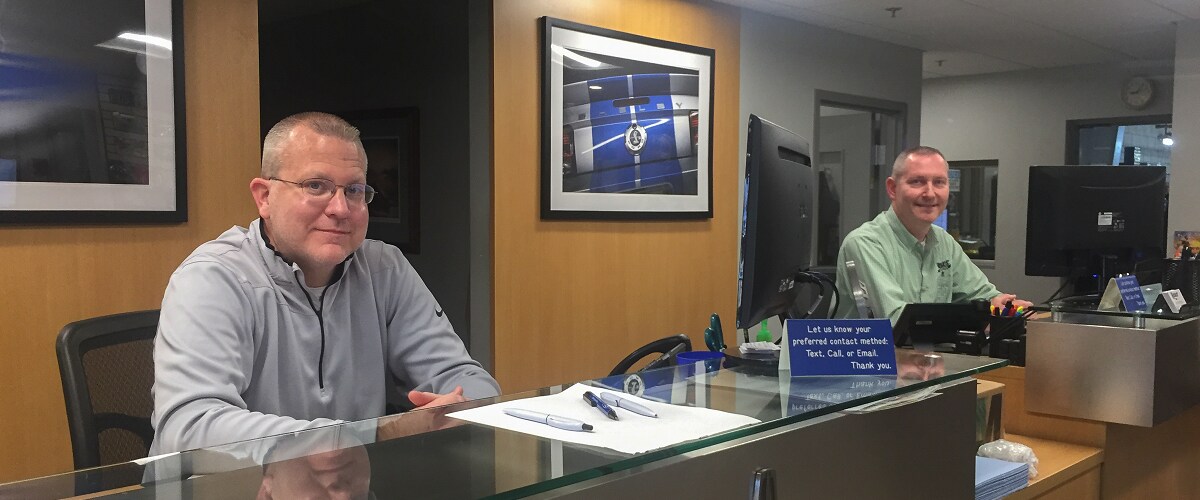 Standout Service Packages Give Drivers Quality Options
Schedule Your Service at Ruxer Ford in Jasper, IN
While we have you covered when it comes to auto repair and checking on your vehicle to ensure there are no issues, there are also many different service packages that are available to you at Ruxer Ford. With three distinct options for different types of vehicles, we're confident that the right package is here for you as we cater to all your auto repair and service needs in Jasper, IN and the surrounding area.
Get The Works and Find Standout Service Coverage
Our most comprehensive package is called The Works. Just as the name indicates, you're going to find that you're covered across the board with the many essential and basic services that any Ford or vehicle of any make and brand would need. It includes:
Changing your oil and oil filter at regular intervals
A multipoint inspection which evaluates your battery, brakes and tires to make sure everything is up to par, and if it isn't we'll suggest the right services you need to keep it that way
Tire rotations when needed to keep your tire tread evenly distributed and your tires lasting longer
Topping off fluids which includes windshield washer fluid, brake fluid, plus coolant/antifreeze for your engine, transmission fluid and refrigerant for your air conditioning
Our 1P Service Offers Quality Coverage for Auto Maintenance
If you still would like a standout service package, but perhaps not The Works, we have another plan that many drivers utilize here in the Jasper area when they visit Ruxer Ford for service. Our 1P package provides you with oil and filter changes, fluid top offs, and inspections of the brakes, batteries and tires including in the plan. The only difference is that the 1P plan does NOT include tire rotations that The Works plan does. It still gives you plenty of quality and takes care of many essential services that should always be monitored so you can feel confident under this plan as well.
Have a Diesel-Powered Vehicle? Our 2P Service Plan is Right for You
For those who are driving a diesel truck or other diesel engine vehicle, our 2P plan also provides you with quality coverage. It's the same as the 1P plan with oil and filter changes along with inspections and fluid top offs, but with diesel engines, we are going to use different materials to make sure you're getting the right setup and service specifically needed for your vehicle. Our plan gives many diesel drivers in the area lots of confidence knowing that they can get a package of standout coverage all from one place.
Buy Your Tires From Us and Get Backing and Protection
When you need a new set of tires, you can purchase them from us. We have all different brands and sizes that are right for your Ford, Lincoln or any other vehicle. When you buy from us you're getting a road hazard package built into the price of the tires. This added benefit lets you have free tire rotations for the life of the tires, plus you get protection from any tire damage like getting a nail stuck in your tire, Ruxer Ford will repair and patch it for free.
Learn More About Our Service Packages Today
To get all the details on the service packages available at Ruxer Ford, contact us and we'd be happy to provide you with all the details you need and set up an appointment with you soon.
We're sorry, we do not currently have any specials published. Please check back soon or contact us for more information.
Hours
Monday

8:00 am - 8:00 pm

Tuesday

8:00 am - 8:00 pm

Wednesday

8:00 am - 8:00 pm

Thursday

8:00 am - 8:00 pm

Friday

8:00 am - 8:00 pm

Saturday

8:00 am - 4:00 pm

Sunday

Closed